About us
Tapuwae Roa (formerly Te Pūtea Whakatupu Trust) pursues tikanga-led, targeted social change with the purpose of whāngaitia matua te tuakiri Māori (promoting the sustenance of Māori identity) through targeted funding, investment, and advocacy.
The Trust was formally established in 2004, as a subsidiary entity of Te Ohu Kaimoana under the Māori Fisheries Act. We manage the funds that were delivered as a result of the Fisheries Deed of Settlement 1992 on behalf of all Māori, and leverage our resources and capabilities to fund, invest, advocate for, and deliver impactful kaupapa for Māori communities.
Our legislative requirements are our minimum standards. Our trust capital ($20.7 million, the original settlement value) remains safe and is considered tapu and our fundamental commitment is to always maintain this capital and protect it from any value erosion.
Our focus is on impactful design, strong delivery, and building trusted partnerships throughout the motu, and to achieve the visions dreamt by our tipuna when they signed the settlement.
Governance structure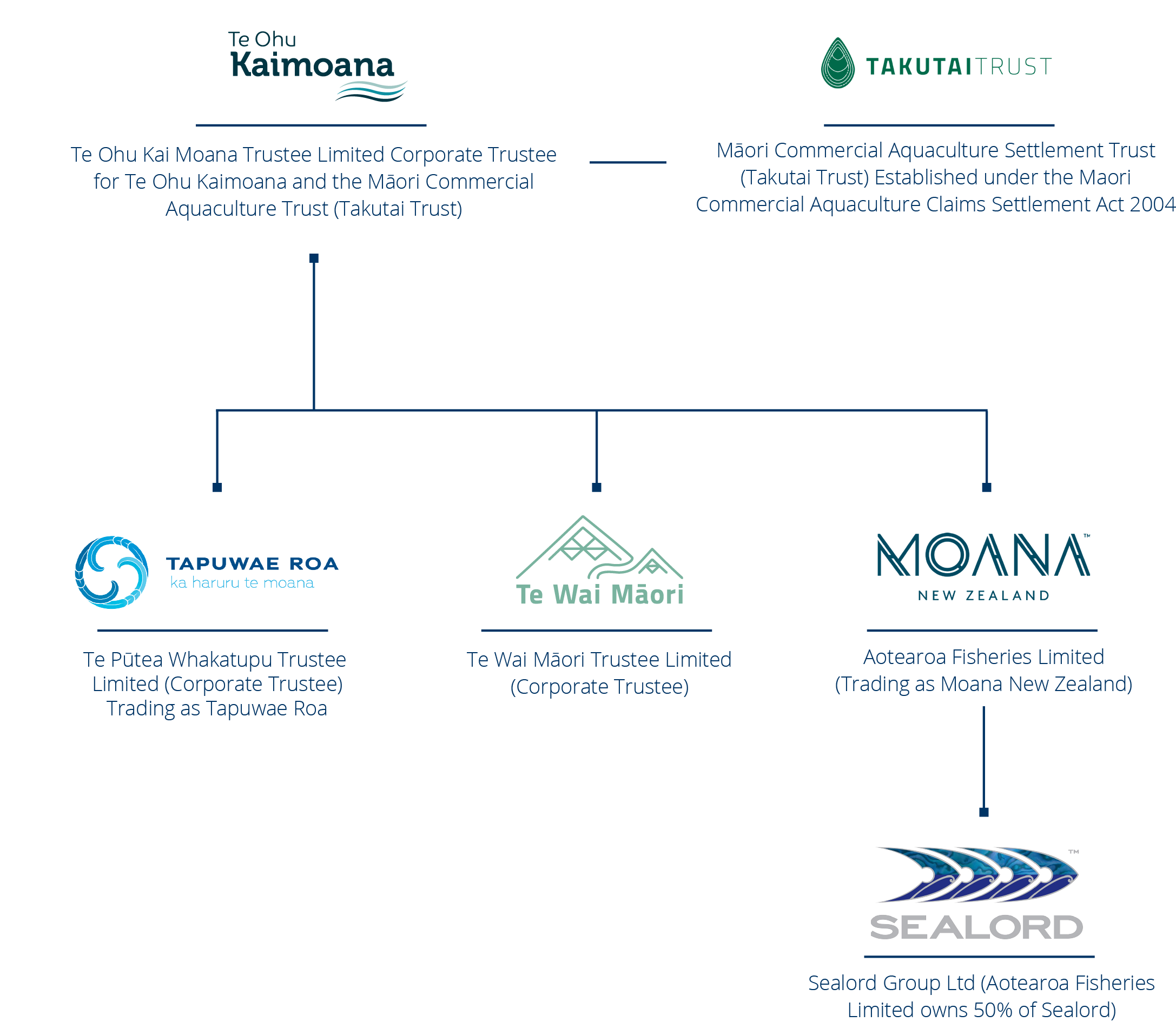 E rua e rua te kūmara me te pūtea, kāore he hua ōna ki tua atu i te whāngai tangata
Money is like a kūmara, it has no value outside of its ability to sustain people.
Ariā Kuneroa
An outcomes framework that charts our intergenerational pathway to impact
Our theory of change is an outcomes framework that describes the future state of the world that Tapuwae Roa desires for iwi Māori.
Starting at an aspirational horizon, we asked ourselves if the Trust were to become successful beyond our wildest dreams, what outcomes and benefits would we see materialising for our people?

These aspirations included, an active and reciprocal relationship with Hinemoana and Tangaroa, thriving mātauranga Māori knowledge systems, future leaders armed with ancient wisdoms, Māori succeeding as Māori, and economic emancipation.
With our impact statements written in pen, they provide the fixed point on the horizon. From establishing this baseline, we work backwards to present day, understanding what signposts and milestones we need to achieve in order to transform these aspirations to reality.
Measuring our contribution with metrics specific to us as Māori, our definition of value reflects what matters most to us such as whānau wellbeing, or the expression of our culture.
Through direct funding, research to support evidence based decision-making, or as advocates amplifying the impact of our strategic partners in Māori communities, we aim to change the way capital is mobilised towards Māori-led initiatives.
By doing so, we can put our assets to work creating meaningful impact, and communicate this clearly to those who we represent, and to those who are similarly motivated to invest in creating a better future for our mokopuna.
Our impact outcomes and aspirational state
Our impact outcomes describe the aspirational future state for Māori in distinct elements capturing how the Trust intends to fulfil its purpose and deliver on its obligations, while driving social impact at the heart of Māori communities.
These statements are the measurable and significant changes or effects that we intend to create through the delivery of our mahi. These outcomes go beyond simple outputs (quantitative measures of what was produced or delivered) and delve into the deeper, often longer-term effects that result from the work that we do. Identifying and measuring impact outcomes can be complex, as causality is not always straightforward and other external factors can influence outcomes. However, our focus on impact is vital so that we can create meaningful and lasting change within the Ngāi Māori community.