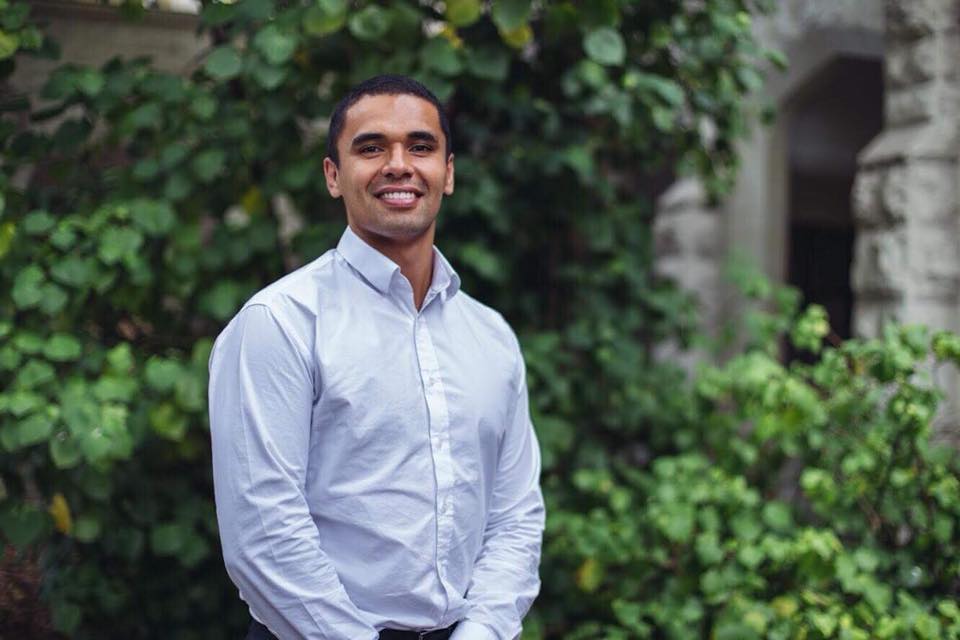 Tyson Grootjans
Tāwera Scholarship Recipient
Receiving a Tāwera Scholarship and being a part of Te Pūtea Whakatupu Trust alumni has open a world of opportunities for Tyson Grootjans.
However, the 27-year-old regional business analyst at Te Puni Kōkiri (TPK) saw first-hand that the world was divided into two sections, the 'haves' and the 'have-nots'.
"I went to high school in the North Shore in Auckland, Rosmini College, it's a boys' Catholic school, very little taha Māori there. I just knew that I wanted to make a change for Māori, because I grew up kind of in two worlds. I guess growing up in the North Shore and then all of my whānau from a small town called Waimana.
"So, I saw two different sides of society and I always saw that imbalance – why do I live like this but all of my cousins live like that? It didn't seem fair so for me I was trying to address that, and one of the ways that I thought I could do that was through politics. So, politics was always what I wanted to do."
Tyson (Tūhoe), attended Otago University and studied a Bachelor of Arts (Politics) and a Bachelor of Commerce (Economics).
It was during this time that Tyson received his Tāwera Scholarship giving him the opportunity to see possible solutions to the inequities he has seen growing up.
"I gained a better understanding of what I guess Māori authorities, iwi trusts, land trusts are kind of doing, the challenges they face, the successes they have had and that kind of thing."
After completing his bachelor's, Tyson did a year-long immersion course in te reo Māori at Te Wānanga Takiura o Ngā Kura Kaupapa Māori o Aotearoa in Auckland.
"I [then] went to BNZ on a graduate programme, I got into commercial banking and did that for a few years until I felt like I wanted a career change. More into the political realm, so I went to Canada and did a Masters in Indigenous Governance."
After his Masters, Tyson returned home to his old job at BNZ but recently took up his role at TPK. While his career change has taken him away from his political aspirations it has allowed him the opportunity to work in regional development and help make a difference in people's lives.
Tyson says another way to create more opportunities for those looking to get ahead is through education.
"I followed a really orthodox approach and did a bachelor's degree and then a master's degree, but I think there are a lot of high education opportunities outside of a formal tertiary degree or anything like that," he says.
"I also think that education is not about just pursuing these qualifications, but just a continual pursuit for knowledge because that gives you a better understanding of the world. Therefore, you have more opportunities to choose career paths that you like.
"Ko te manu e kai ana i te miro, nōna te ngahere. Engari, ko te manu e kai ana i te mātauranga, nōna te ao."