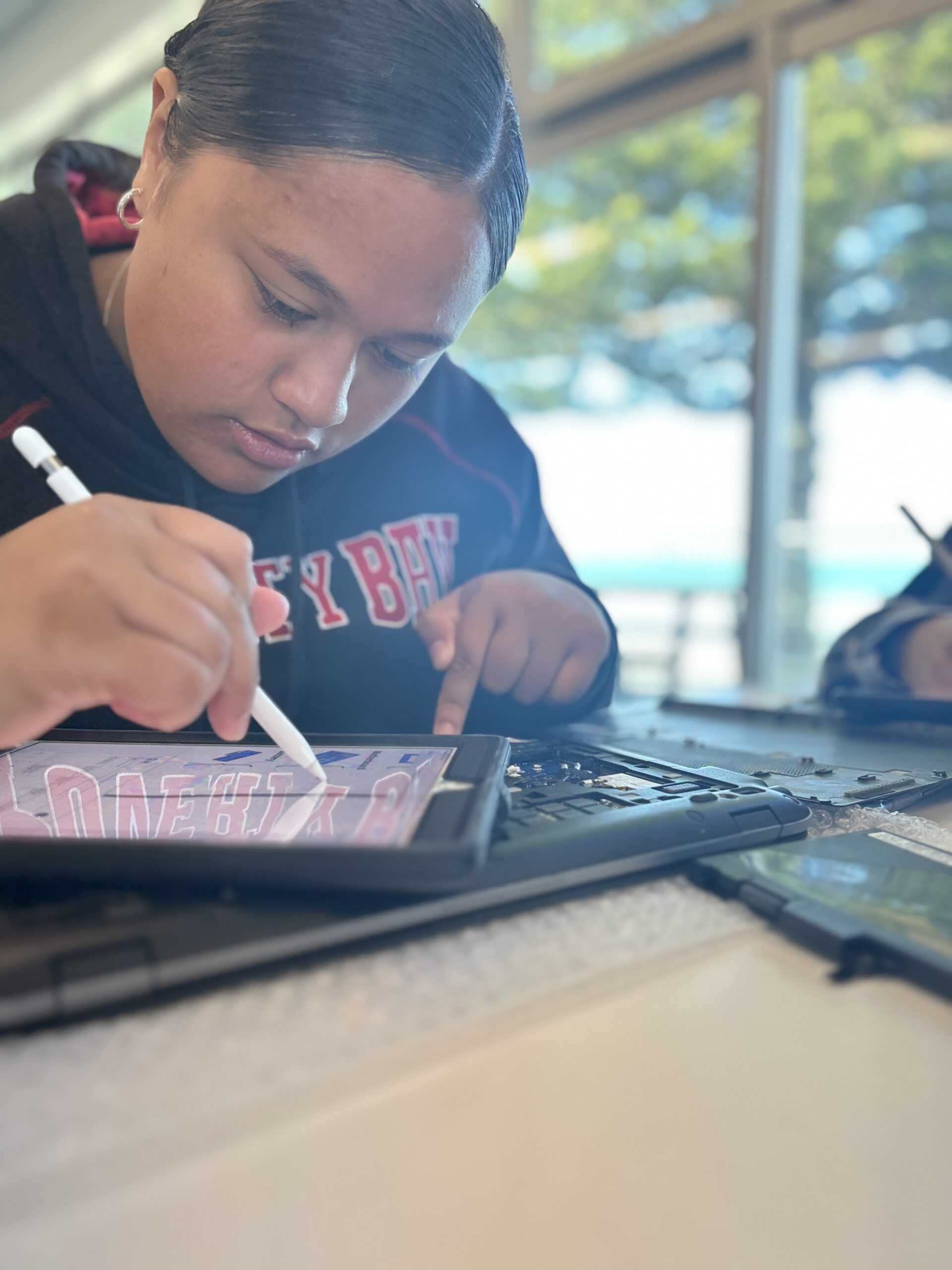 Tōnui Collab
Pou Herenga Tangata Award organisation recipient 2023
Digital Inequity is prevalent in Te Tairāwhiti and while the Ministry of Education is working with schools and kura to address the issue, in our engagement with whānau across Te Tairāwhiti it is clear that many whānau do not have adequate digital devices is their homes to support tamariki and rangatahi to do school work or for whānau to access support or engage in the range of processes encouraged to be completed via digital channels (whether this is applying for a drivers license, applying for a job, drafting a CV, click and collect shopping, bank payments etc).
Recycle a Device (RAD) is an initiative established by some young people during the Covid lockdowns and has since been supported to grow across the country as part of the DECA (Digital Equity Coalition of Aotearoa) attempts to address inequity.
The kaupapa is that young people, are supported to refurbish laptops (donated by organisations across the country) and those refurbished laptops are donated to anyone in the community who needs one. Addressing the digital inequity starts in our own homes and then in our hapori.
We would like to use this funding to help some rangatahi start up their own RAD club, refurbishing the laptops and rehoming them where they have identified a need. We have already facilitated a couple of training days to help develop skill sets, we will continue to support our rangatahi where they need support however we would like them to be empowered to lead this kaupapa. We have a group of rangatahi from a few local kura Māori keen to come together to work on this kaupapa, the funding will be used to stand-up this kapa, resourcing the tools and hardware needed, covering the cost of kai for their monthly gatherings, screen printing tihate for their kapa.