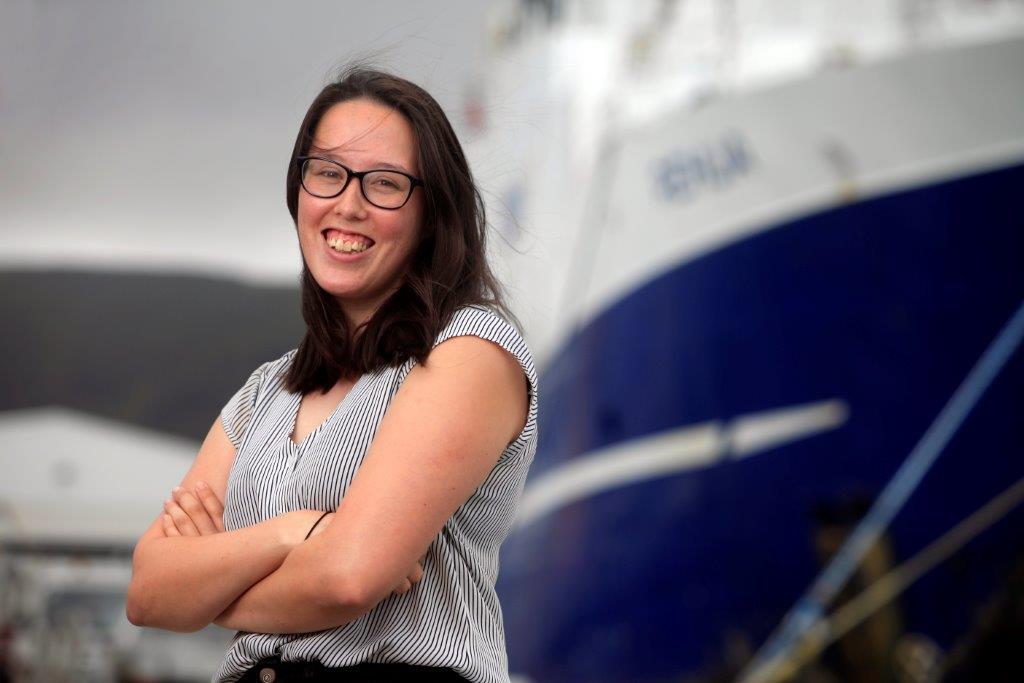 Samantha Collings
Tāwera Scholarship Recipient
If there is one piece of advice Samantha Collings has for university students, is that it's okay to be uncertain about your career path.
From growing up in Tāmaki Makaurau, Sam (Ngāpuhi) knew from a young age that she was passionate about the marine environment.
"I would regularly go back up north with my whānau, where we were always near or on the water. Over the years, I saw the environment changing. From those defining experiences, I felt the passion and drive to protect our moana and whenua."
Sam encourages everyone to follow their passion. If you have something that you are interested in, then go for it. Reach out and ask your peers, whānau, and especially people you look up to, how to get involved in the space you want to be in. For some, this will hit home and be the encouragement they need to follow their dream rather than perhaps what they "should do". For others, this may be intimidating as some don't fully know what they want to do, and to that, Sam would say "That's okay". People's circumstances and priorities are constantly changing. The biggest thing is to not let your fear stop you from embracing opportunities.
Samantha is a Fisheries Analyst and being part of the Te Pūtea Whakatupu Trust alumni is a special feeling. It's whanaungatanga, it's the opportunity to meet and be part of a whole network of young, passionate, Māori who are all eager to see Māori thrive and continue to thrive, together.
"Opportunities with Te Pūtea Whakatupu Trust are not only a way to monetarily support our people to be able to attain further education, but to create a network of support, connection, and futureproofing".
While Samantha is happy to be working back home in Aotearoa, her journey continues.
"I'm learning a lot in my current role as a Fisheries Analyst. We provide advice to the Minister of Fisheries in regard to fishing rules and regulations. I'm relishing the opportunity to do my best to ensure that the voices of Tangata Whenua are properly heard. Also, on the cards is exploring my Masters – it's something I'd like to do. Right now, it would be blending an aspect of marine biology or fisheries management, with Mātauranga Māori. I want my mahi to be with and for Māori."
Sam is grateful for the opportunities Te Pūtea Whakatupu Trust has given all the scholarship recipients.
"If you want to go fast – go alone. If you want to go far – go together."