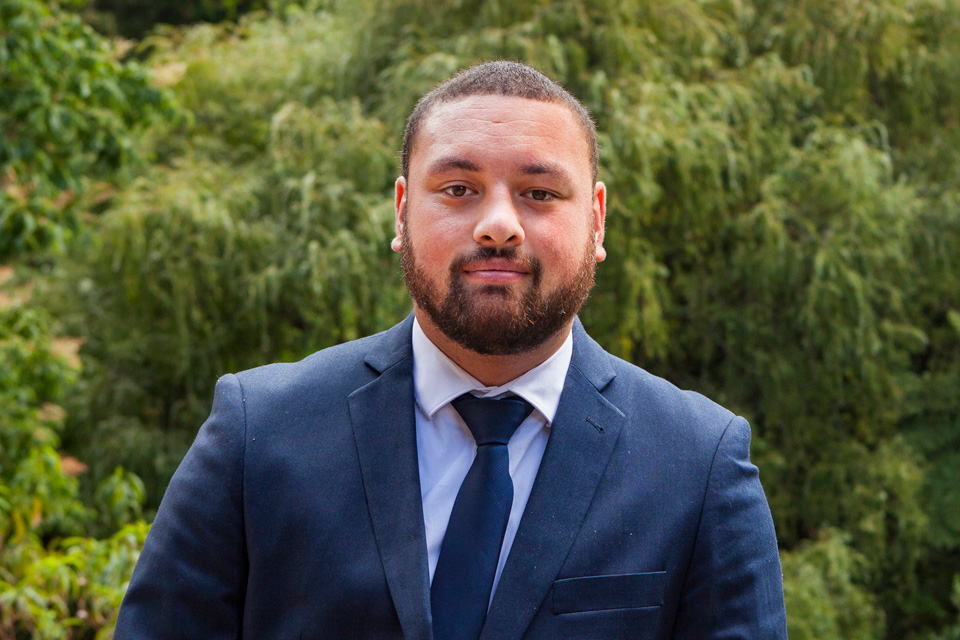 Rerewha-i-te-rangi Pita
Tāwera Scholarship Recipient
Tāwera scholarship recipient, Rerewha-i-te-Rangi Waitai Pita believes Te Pūtea Whakatupu Trust alumni is a sleeping taniwha of capacity and knowledge.
The Staple Rodway business advisor says the networks he gained through the alumni has helped shape his career after completing a Bachelor of Business Analysis at Waikato University.
"I finished my degree at the end of 2017, and I was looking at going back into the finance sector, particularly with the banks, at the time they had no opportunities in their business sector so I was kind of waiting around and so I had the opportunity as part of Te Pūtea Whakatupu to attend the Māori Fisheries Conference," he says.
"I told Karleen that I was looking for mahi and then she said, 'By this time tomorrow, I will have you a lead'. She sent out my CV to a number of her contacts and I ended up meeting Craig Barrett who is one of the directors at Staple Rodway who brought me on board to help him with his Māori business portfolio.
The Ngāti Wai, Ngāti Manawa, Te Ātiawa, Taranaki whaanui descendent says many of those who are part of the alumni have gone on to have high profile roles within their industry.
"I think there's more than 200 odd alumni and I know many of them because I spent a number of years at university or around the university while I was working. They're kind of a core group. But that core group is like a sleeping taniwha of capacity and knowledge."
"I am a professional who has a passion for Māori economic development. This passion stems from my upbringing in and around Māori Businesses and Iwi entities. Most recently I have gained valuable experience within the financial sector working at Staples Rodway and previously BNZ. During this time, I have gained a great understanding of governance, business advice, financial accounting and banking in a number of different sectors including Agribusiness, Property and Commercial Business."
"I am and individual that strives to meet and exceed his goals both personally and professionally with a strong belief that it is your attitude not just your aptitude that determines your success. I also believe that a mix of hard work, teamwork and always going above and beyond what is expected of you will take you many places in life."
Rerewha says one day he would like to return to his papakāinga and using his skills to help advance his whānau.
"My ultimate goal is to one day take over the mantle that my Koro and my Nan hold, leading our trust so that I can help to be a guardian for all of the work that they have put in and carry on the legacy that they have slowly built."